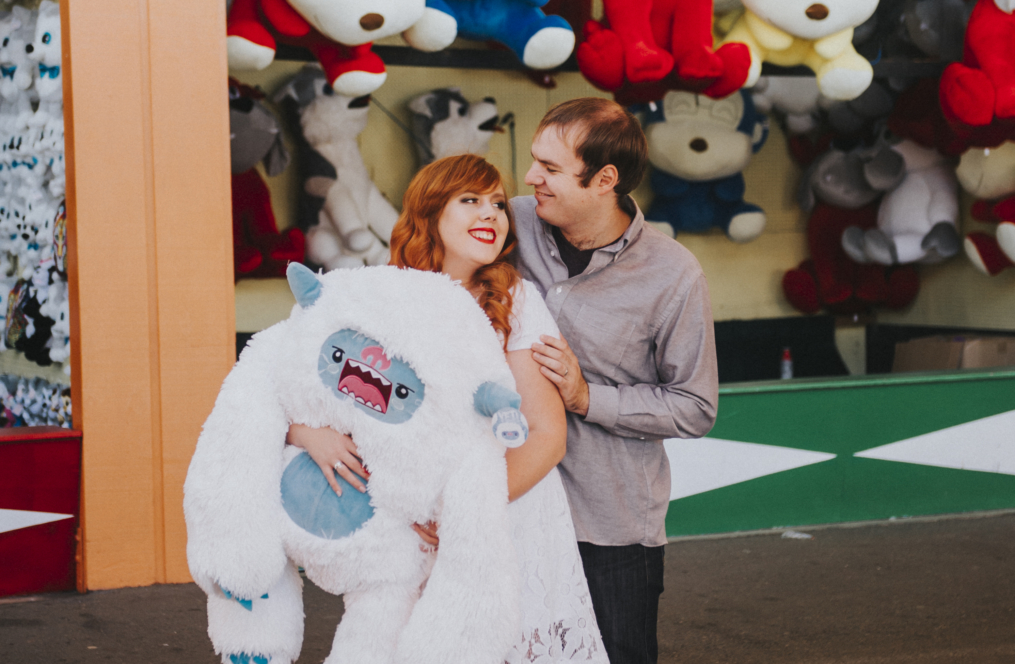 If you're a PNW-er like me, you know two things:
To Do The Puyallup (fair)
Today is a blustery, stormy, rainy Wednesday
Thus, I hope for a second that these photos of Sam + Lucy remind you that it DOES get sunny and warm around here… SO much sun + color in this post. We had so much fun wandering around the fair grounds when it felt like no one else was there! (that's a rare occurrence!) Everyone was so kind to us too – one employee even let us cuddle a VERY large stuffed yeti in return for me offering to kill a spider in his booth (that's a big deal guys – I'm not the spider killer in my house)… And another employee bought us some cotton candy! Such a good good day.
I'm so excited for this sweetness of a red-headed English teacher to marry her beaux this coming year at Thornewood Castle! It will be like something out of the pages of a Jane Austen novel… (Lucy's goal – and I LOVE it!) I've loved it every time I've been at Thornewood so I can't wait to return a few times next season!
SaveSave
Comments
comments