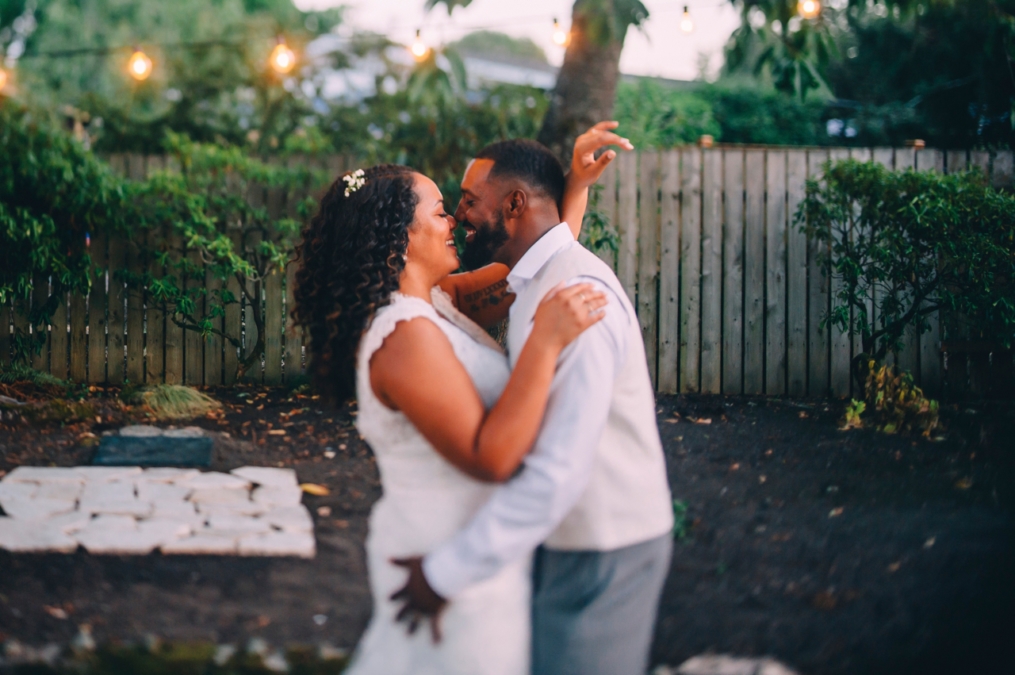 Oh boy. where to even start with these two. I mean, remember their wine sipping engagement session??
If I had to describe their wedding in one word it would have to be…. authentic… maybe genuine. or REAL. perhaps true-to-self… how many words can I use again?
Their wedding was just exactly how and WHO they are – no mess, no fuss, no pretending… you meet Dani + Eric and you KNOW Dani + Eric because they just invite you in – you know? Have you met people like that? Cause if you haven't, I know they'll welcome you in too… everyone's invited.
Everything was just real. I don't know how else to explain it… From the setting (their own backyard), to the emotional ceremony, to the food (shots, lumpia and CHICKEN WINGS), to the music (the perfect mix of club/funk/soul/90's HIP HOP [love!]) to the themed Mother/Son dance complete with 'Jump on It', a little whip + nae nae and everything in between.
Kevin + I shooting this wedding was just like being invited in to a beautiful beautiful family affair. I keep telling you. I. HAVE. THE. BEST. JOB. and this is the best life. the only life. So live it well and live it authentically – like Dani + Eric.
Not only all of the above… but these two are just SO STINKIN IN LOVE.
From the Bride: "Good vibes only! The energy was so alive + full of love! I'll never forget it."
From the Groom: "Dani was so beautiful! Words can't explain the joy I had that day."
SaveSave
Comments
comments