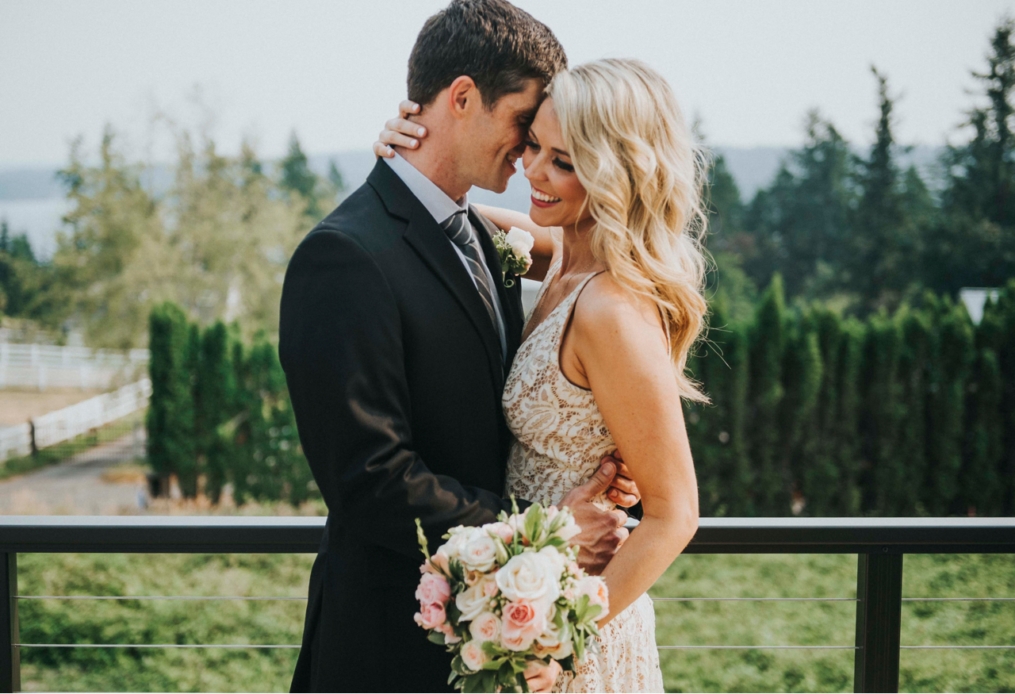 "And at just the right time, came just the right love."
Prepare yourselves for this one. I may or may not have cried.
After last March's Brazile wedding, there were several people crossing their fingers for Kevin + Brittany, hoping and praying (+ already knowing) this was it and it was just a matter of time. So when I got an email from Brittany, asking if I would photograph their secret elopement, I was elated! (and almost let the cat out of the bag SEVERAL times… I shouldn't be trusted with that kind of information)
Kevin + Brittany escaped to Lake Tahoe for some intimate i-dos but before they left, they gathered at a friends (G.O.R.G.E.O.U.S.) home in Gig Harbor to honor their parents and Saylor, Brittany's little mini-me.
I asked Brittany if she would share their story with me because I knew the parts I'd heard already were so beautiful. I am going to leave her words as is – because reading through it made me cry! Read all of it. If you love a love story… this is a good one.
"Kevin and I met at church when we were in high school. I was a freshman and my family had just moved here from Georgia. He, and his brothers, were the very first boys I met and it sounds cheesy, but I knew I loved him then. He was two years older and had a broken arm and a football tie and I remember thinking we would be together someday…
That day came five years later when we finally started dating. We dated for six great years but ended up wanting different things in life and broke up. I tried to move on but after five years I found myself divorced and a single mom to my baby girl, Saylor. Just as I was trying to start over, again, Kevin walked right back into my life. His mom gave me a card once that read, "and at just the right time, came just the right love" and it couldn't have been more true. We were finally ready for each other. Everything finally came full circle on a random Thursday evening in July when Kevin suggested that the three of us go for a hike.
We drove up to Rattlesnake Ridge and patiently walked the 1.9 miles while Saylor stopped and counted every. single. slug. along the way. We finally made it to the top and, after enjoying the view for a minute, found a place to sit and have a snack. As we were finishing up, Kevin started packing our things back in his backpack and then the next thing I knew he was down on one knee! Saylor was sitting on my lap and we both froze and stared at him. I started crying immediately while I listened to him tell me how much he loved us. I don't even remember the rest of what he said, but I saw him open a ring box for me…and one for Saylor. He asked me if I'd be his wife and asked her if she'd be his family. After my heart had completely melted, I said yes and she told him she loved him. It was the sweetest, most intimate moment ever and watching her get so excited made it priceless.
Her precious ring was on a necklace and she proudly wore it the whole way back down the mountain as I walked behind and continued to cry.  I told him how sweet it was that he included her and he said, "of course, I had to propose to her too. It's the three of us together." Watching him love Saylor and treat her as his own has truly touched me and I love him deeper than I ever thought I could. I knew 19 years ago he was the one for me, but this love and this life have turned out better than I ever imagined and I know now we really were meant for each other."
Comments
comments