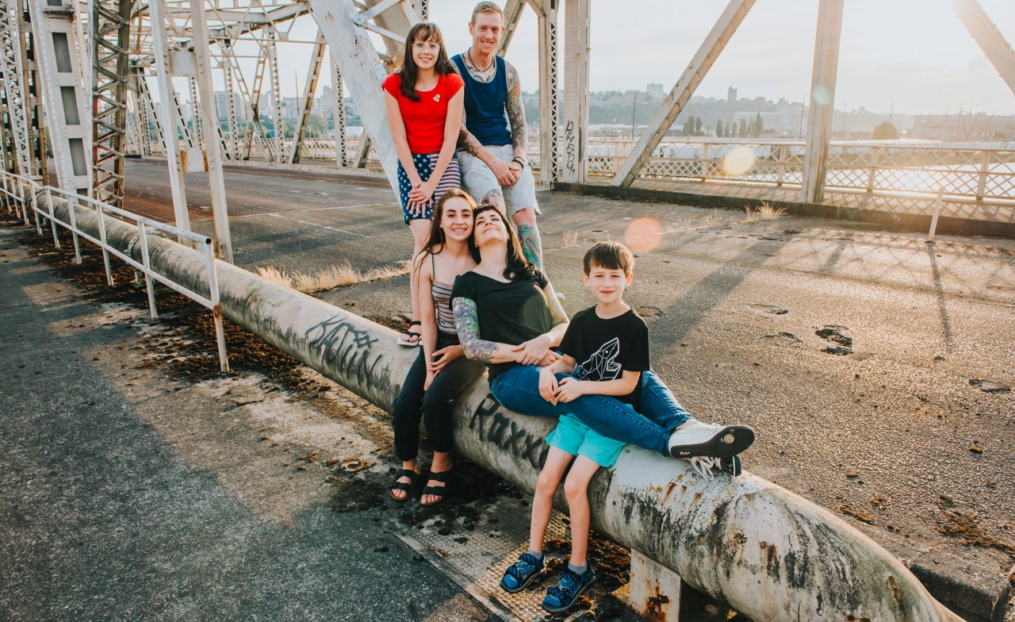 Let's see. I'm not even sure where to begin with this one because I have so much admiration for the lady who booked this session.
For me, married to my hubs – long before I entered the scene – he was a fan of the work of Katie Williams at House of Tattoo… I'm a late comer though + actually didn't get my first tattoo until I turned 30. But like they say, it's an addiction – I don't have any Katie ink yet (but soon!)… so far my work has been mostly Mike (pictured here) + also with House of Tattoo.
The other day I photographed a client who said "I'm so excited it's MY turn! I've been following your work for three years!"… Well, that's just as long as I have been in business… THIS lady though – she's been killing it as a small business owner for over two decades and long before being a tattoo artist was something you associated females with. That's the real deal. Getting to photograph her as a mom, a wife, that was something else. Just hanging out with her people. I hope you all love these images as much as I do!
SaveSave
SaveSaveSaveSave
Comments
comments