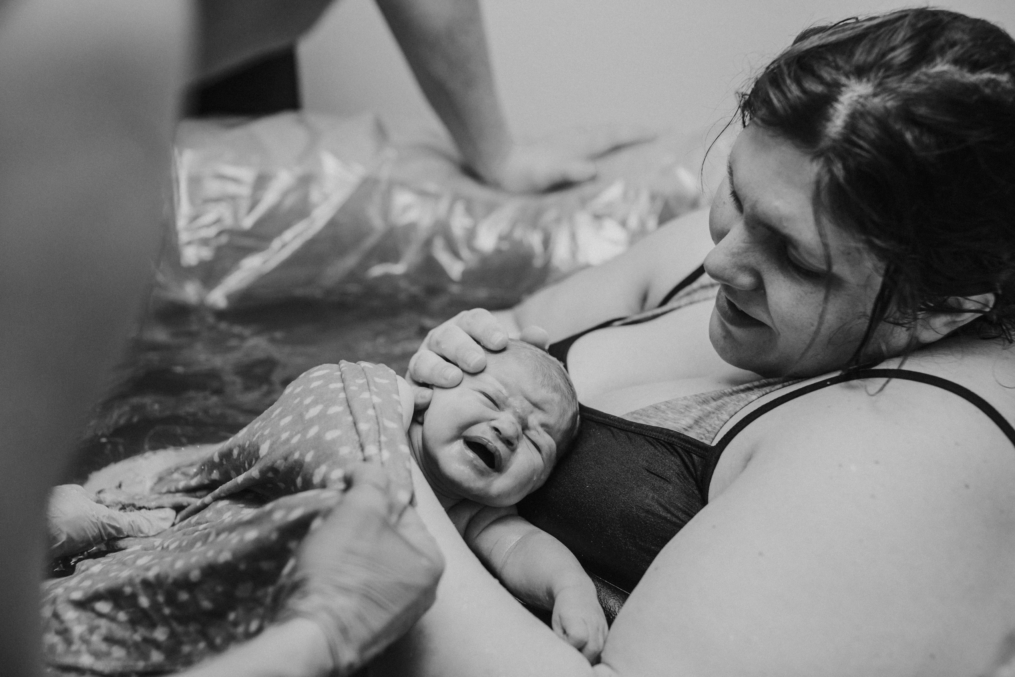 This sweet family is officially swimming in love. We joked (I think) about the naughty little girl who was taking her sweet time to join the world (two weeks late), causing all kinds of family and friends to postpone life time and time again – waiting for Quinn's arrival. I like to think maybe she was just waiting for me to have a day off where she could come join the world nice and peacefully in the afternoon – like every baby should – newborns should always take their photographer into consideration… 😉
But in all seriousness – this babe has officially joined one of the MOST loving and sweet families possible. Big sister Reagan (who got to cut the umbilical chord!) was overcome with emotion throughout the day… I watched her slowly back away from the chaos once and slip out into the hallway to collect herself. Choked up to tears whenever she was asked about the baby or how excited she was. Everything was just that overwhelming.
I couldn't be happier for these amazing friends. Fiercely loving.
Here are some words from momma:
"Quinn Rebecca may have made us wait a couple extra weeks, but she is well worth it! At 42 weeks on the dot, contractions picked up with regularity, but would fizzle out and come back. By the time my midwife checked, I was 8cm dilated but baby still hadn't descended or engaged. Turns out, her hand and arm were above her head, making it nearly impossible for her to drop!
My incredible midwife had me in all kinds of positions getting the little miss to move her arm and hand. Once my water broke, contractions picked up with a whole new intensity. Rob was my rock, never leaving my side for even one contraction. The initial stage of pushing was intense to say the least, until baby finally moved her hand and entered the world right into her daddy's hands! She had a super short cord that was wrapped around her neck, so they passed her through my legs and she came up for her first breath with the sweetest little pouty cry. There is no other feeling in this world like that very first glimpse of your freshly born baby.
Our perfect little number four, born at home in a room full of people already head over heels in love with her. Big sister Reagan (6), who was also home with us to witness the miracle of birth, was moved to tears and kept saying "I can't decide if I want to smile or cry because she's just so precious!" We couldn't feel more blessed to have welcomed our fourth and final baby! Our sweet little lucky charm, born on St. Patrick's Day. 7lbs14oz, 19in long, of perfect, squishy little human."
Comments
comments