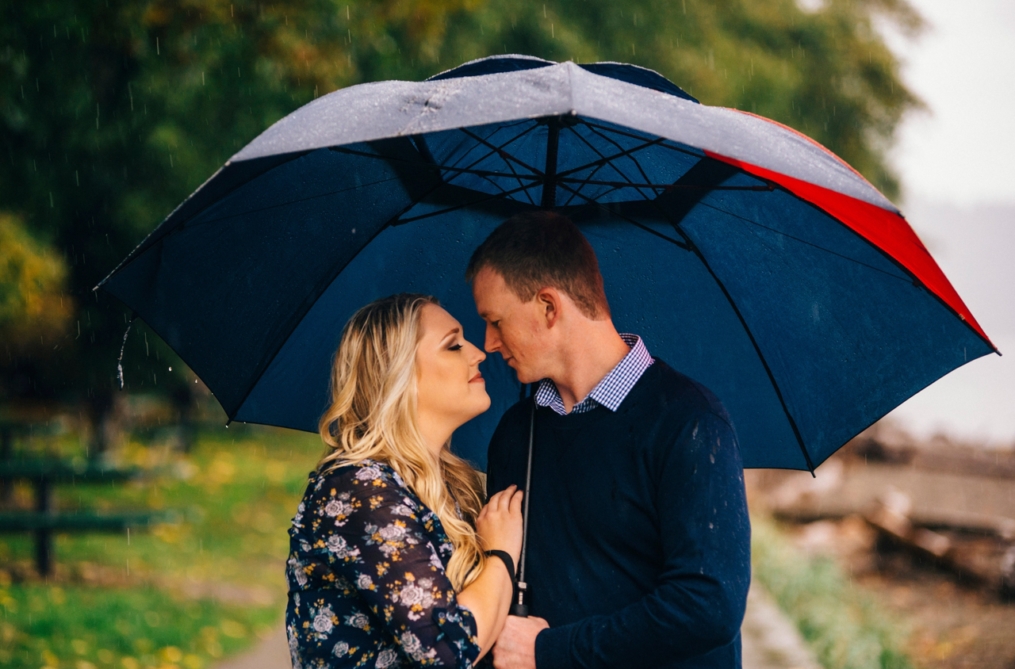 Many of you know the love I have for all things canine… This couple and their four legged beagle friend are like my dream couple. (I love my own beagle too!) I am so totally guilty of getting so excited to see another beagle that I greeted the dog well before the couple when we all arrived for photos. Beagles just have the best personality and I LOVE to include pups in your photos… Can't wait to see this little dude perform his ring bearer duties next summer!
allllllllllllll of my Facebook + social media feeds today are all heavy #StormWatch2016 up here in the Pacific Northwest and our reaction to rain still amazes me. We flood EVERY YEAR and no one is ever ready for it. We did get a bit of a tornado on the coast though! Wild for our neck of the woods. It's a little crazy out there this weekend but I'm glad our storms are nothing in comparison to recent weather phenomenon around the globe.
Anyhow, I digress! It wasn't NEARLY that stormy when we all got together for these photos but we did embrace the moody tones and rainy beach weather for this session. A more an more common experience as we get further into the Pacific Northwest's winter rainy season.
Looking forward to the warm sunshine that will accompany their wedding in the summer!
Comments
comments