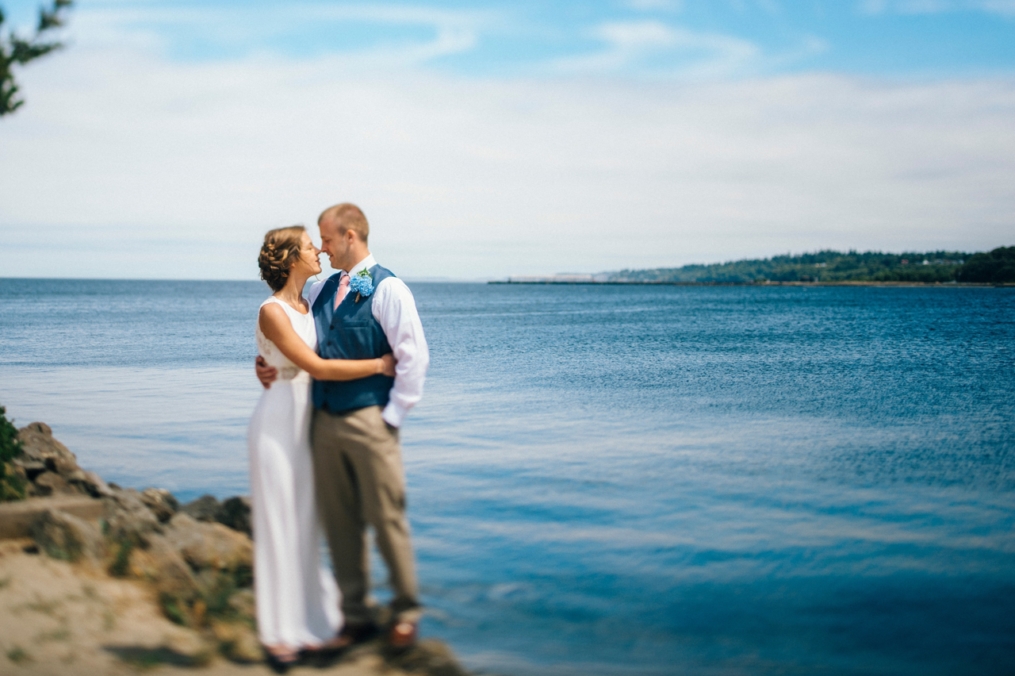 Since really embracing #CKPtravels – I've been all over Washington state (+ beyond) and logging a ton of travel time. Completely worth it though – to get to explore the areas my couples either call home – or that they are traveling to for their wedding day. This one, the marriage of John + Jandi takes the cake (thus far) for beautiful Pacific Northwest skies. I can't get over the view these two had for their backdrop (I even toned DOWN the blues a little!)… there's nothing better than a day where you're not sure where the blue sky stops and where the blue water begins. Not to mention, I love a couple that schedules nearly two hours for bridal portraits. What's more important on the wedding day than the wedding couple?
These two could not have been any cuter and wandering around downtown Port Angeles was a sweet little adventure. The wind that whips through the Strait of Juan De Fuca and onto the northern tip of the Olympic Peninsula only made these kids get closer. My favorite pose is the "just go ahead and hug her, keep her warm" … they had no problem with that…
Congrats John + Jandi!!
Comments
comments