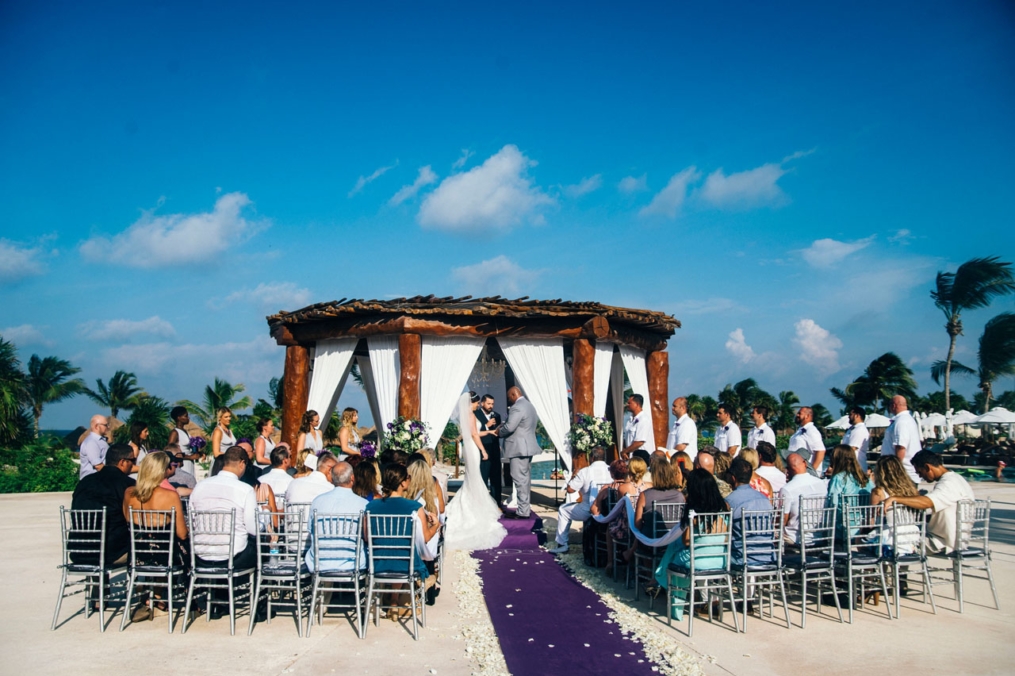 This wedding. THIS ONE. Goodness. Maybe it was the location, maybe it was that dress (!!)… but really I just think it's overwhelmingly that I really have the best clients. And the best clients have the best friends.
The thing about destination weddings is that you have a smaller number of close family and loved ones. When it came to celebrating Dom + Lisa's wedding though – nearly 100 people made the trip to the Secrets Maroma Beach Resort just south of Cancun. Four days of fun in the sun (and rain). I really couldn't have asked for anything more than the celebration that was the Daste Wedding.
So happy for the both of you!!
Venue: Secrets Maroma Beach
Wedding Dress: Pronovias
Bridal Salon + Alterations: MeaMarie + Vigo's
Rings: Kay Jewelers
Groom's Suit: Custom Tailored, My Haberdasher
Shoes: Badgley Mischka + Stacy Adams
Day One:
We arrived at the resort to Champaigne and were greeted with a "welcome home" (clearly didn't let us stay forever though!) and a sweet little welcome gift from the bride and groom. We met with the bride and groom and all of their guests down at the bar for drinks and hugs and "how-was-your-flights" and kicked off the weekend. The weather was fierce and stormy, but Mexico rain is not like Washington rain. Take cover for a few minutes and it will pass…
Day Two:
At the crack of dawn Dom and his friends took off by charter to head out on some pretty stormy water for a little deep sea fishing – the rest of the party gathered down on the beach (after a brief storm passed by) for some champaigne and a little playing in the waves. The party gathered later in the afternoon for a rehearsal and dinner in Cancun at Fred's complete with more key lime pie than one man can eat and a little fireworks to celebrate the couple. No day is complete though without gathering at the "disco-tec" for a game of "water pong?"
Day Three:
WEDDING DAY has arrived!! This day could not have been more perfect. All week the weather stormed, Dom and Lisa had to have too many conversations about whether or not their ceremony could still be held outside, BUT on this day, the skies opened up and the weather was perfection. Dom and Lisa are so clearly loved by so many people + with good reason! Not only can these guys enjoy some relaxation in Mexico – but these kids know how to have fun. SO much dancing (all four days actually) but this night took the cake! Complete with a second line honoring Dom's New Orleans family. So much to love.
Day Four:
Recovery. Complete with a kit containing all the post-wedding essentials.
Comments
comments