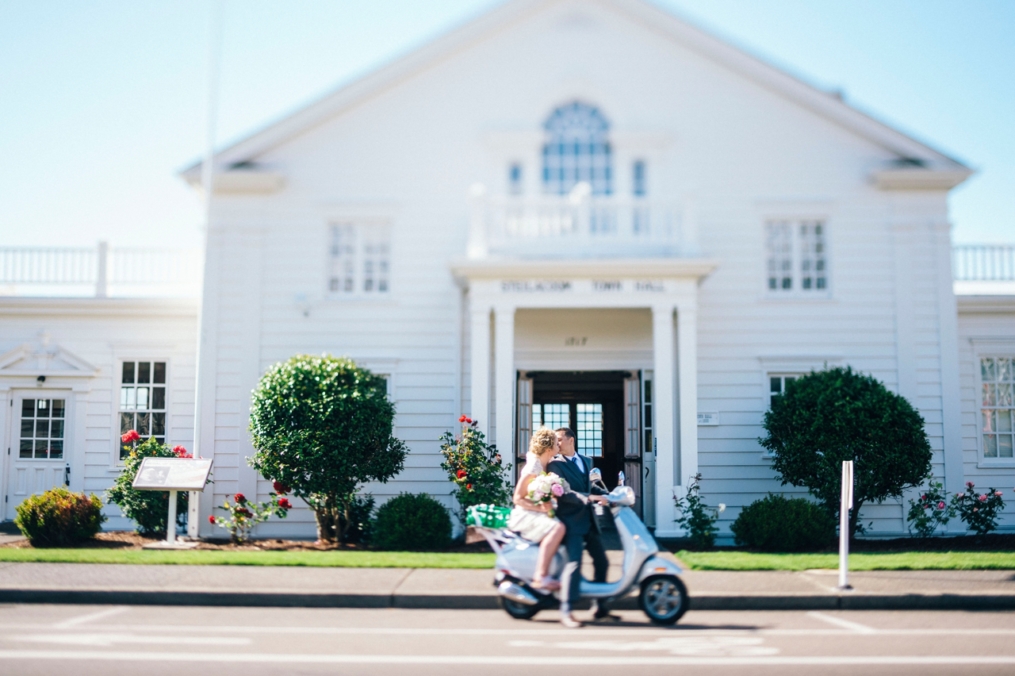 Being a PNW based wedding photographer – I travel all over the Northwest for photos and I love it because generally, weddings take me some place new. That's one part of wedding photography that I love – the other part is getting to walk out my door and down the street and photograph weddings in one of the best spots the Pacific Northwest has to offer. This wedding included just about everything Steilacoom…. The couple reserved Pioneer Park, but due to potential rainfall, also reserved Steilacoom Town Hall. The reception to be held at Steilacoom's Sunnyside Beach + Hair/Makeup done at Steilacoom's Sea Spa! Just a little Steilacoom Love on the blog today.
I've also realized what it is about the Spring and early Summer that draws so many Washington state weddings. It's not the sunshine and the warmth (although that helps!) – it's the sky! My recent weddings have been filled with the most dramatic skies and sunsets. This wedding's weather did NOT come up short.
Beyond the weather and traveling to new locations to shoot in – what I love most about wedding photography is the PEOPLE! (duh)… This couple though is the perfect example of that. We (the hubs/wedding officiant) knew these kids before they knew each other so getting texts from them after a group camping trip asking us to tell them a little more about the other was a fun little adventure – watching them meet, fall in love, get married!! Who could ask for a better opportunity. We feel so lucky to know these two lovebirds. They are certainly sweet on each other and any groom who can make their bride laugh like this one is worth keeping for sure.
So much laughter and love. So honored to have shot this one.
Wedding Venue: Steilacoom Town Hall
Wedding Reception: Sunnyside Beach, Steilacoom 
Family Photos: Pioneer Park, Steilacoom
Wedding DJ: Matt Durham
Wedding Officiant: Kevin Klas
Florist: Puyallup Farmers Market
Caterer: Ricardo's Woodfire Express 
Dessert: Phoebe's Pastry Cafe
Dress Design: Kenneth Winston
Bridal Salon: Bride To Be
Ring Design: Brilliant Earth + Benchmark
Congrats you guys!
Comments
comments