Scrabble.
I wasn't the biggest fan of the game growing up because it was always the one my mom and her sisters pulled out at every holiday get together. Had I wanted to join in it would have been an embarrassing venture as my mom's skills at scrabble are borderline ridiculous…
Once when I was a young 6th grader I was asked to go to a smashing pumpkins concert with a boy I liked… (that's right… smashing pumpkins) I knew my parents wouldn't be keen on the idea of sending their 12 year old daughter off to a concert like this – let alone with a boy they didn't know and who was 3 or 4 years older than me. Nevertheless I was determined to try. So, I went to the store & bought a scrabble-dictionary-tear-off-calendar-thing. And presented it to my mom in an effort to sweeten her up. I hadn't even asked about the concert yet but I pulled that thing out of my bag and handed it to her with the sweetest smile I could muster and all she said was: "No."
Like I said, she's a smart woman. (I get that from her)
I'm gonna spend a lot of time playing games and relaxing this weekend as the husband takes a screaming load of high school students up to the mountain and I'm left with a quiet house, an unopened back of coffee beans, and a beagle. It's some MUCH needed quiet time after an incredibly confusing & stressful week.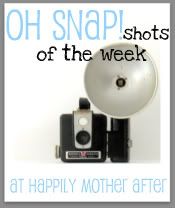 and… let's not talk about how when you look at that second picture, the letters I scattered on the table clearly read FAT loud and clear. It's the first thing I see every time I look at this picture…
But let's consider that if this were boggle it also says FAINT… as in "I detect a faint-ness of guilt for having not kept my diet/exercise goals this year"
Comments
comments